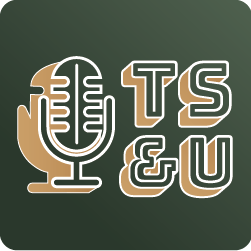 Here we go! Episode #6 and we are talking about bad education with Wahbi. 
The current education system is bullshit
- Sixty-five percent of children entering primary school will end up in jobs that don't yet exist, reveals the World Economic Forum.
- "Too often, degrees are still thought of as lifelong stamps of professional competency. They tend to create a false sense of security, perpetuating the illusion that work — and the knowledge it requires — is static. It's not."
- Despite popular opinion, teachers don't always teach because they want to teach. It's far more common that they're only teaching because it's been linked to their research and funding. 
- Holding a university degree is becoming much less important as companies start to realize the value of motivation, self-direction learning over a piece of paper
Is schooling just an expected component of society or does it actually bring value?
- Initially, schooling was created to prepare students for a lifetime of working as a factory worker
- Should be focusing on soft skills, not hard skills
- Did the Ancient Greeks have it right with their mentoring approach?
- University and schooling is all just a memorization game. It doesn't promote actual learning, instead just encourages cramming knowledge before an exam
- We've been told we were special our whole lives, but then we enter the workplace and find out that's not true
- You don't know what you want when you're 17
- Should be better support throughout life
Your future dream job probably doesn't even exist yet
Adult further education should be encouraged
Further Reading:
- Future of work won't be about degrees
See full show notes at https://tomstuandyou.com/episode-6-bad-education-with-wahbi